The discussions between UN WOMEN, AWLN, the Ministry of Women Affairs, and other critical stakeholders, several key points were highlighted:
Ending Violence Against Women and Girls: There was a strong emphasis on developing comprehensive strategies to combat violence against women and girls. This includes raising awareness, implementing protective measures, and ensuring swift legal actions against perpetrators.
Increasing Women's Representation in Democratic Governance: The importance of women's participation in politics and decision-making processes was underscored. Strategies to encourage and support women in leadership roles were discussed, such as quotas, mentorship programs, and awareness campaigns.
Quarterly Zonal Coordination Platform: The establishment of a quarterly zonal coordination platform was a significant focus. This platform aims to enhance coordination among various stakeholders working towards gender equality and women's empowerment. It will facilitate the exchange of ideas and resources to achieve common goals.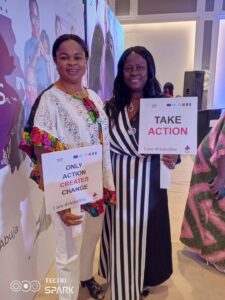 Promoting Coherence: Participants emphasized the need for coherence in policies and actions related to gender equality and women's empowerment. Ensuring that all efforts align and complement each other was considered crucial for achieving meaningful progress.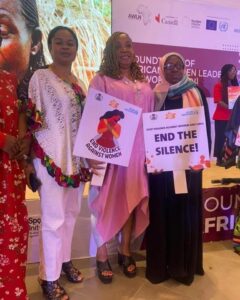 Accountability and Sustainability: The discussions stressed the importance of holding all stakeholders accountable for their commitments in promoting gender equality. Sustainability measures were also explored to ensure that progress continues beyond short-term initiatives.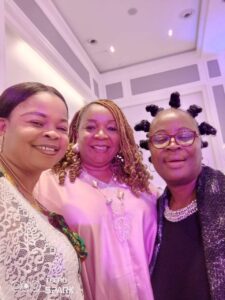 "AWLN was founded with a vision to unite African Women Leaders on pertinent issues of peace and security, ending violence against women and girls, inter-generational mentorship, and women's representation in leadership", said @eyongbeatrice @unwomenng Country Rep. 'Our collective achievements include reaching over 15,000 women and girls through the AWLN and Federal Ministry of Women Affairs-led lead humanitarian response to COVID-19. AWLN through its extensive network, was able to identify women owned-businesses and spearhead distribution of palliatives to women-led households', she added. The Honourable Minister of @fmwa_ng Uju Ohaneye reiterated that 'Women's leadership and the elimination of Violence Against Women and Girls goes hand in hand. As such Increasing number of women in leadership positions has a direct bearing in the reduction of violence against women and girls in our society' Participants at the Round-table went into plenary, going into groups of different sectors to discuss the gaps and strategies to address them through multi-sectoral interventions.   Photo Credits: https://web.facebook.com/unwomenNG https://web.facebook.com/e2einitiatives