#IWD2021 #ChooseToChallenge #ChooseToChallenge #iChooseToChallenge
Every girl and every woman, has the potential to make this world a better place, and that potential lies in the act of thinking higher thoughts and feeling deeper things.
When women and girls, everywhere, begin to see themselves as more than inanimate objects; but as beautiful beings capable of deep feelings and high thoughts, this has the capacity to create change all around.
We ask that justice, equality, civil and political rights that belong to women all over the world be guaranteed forever.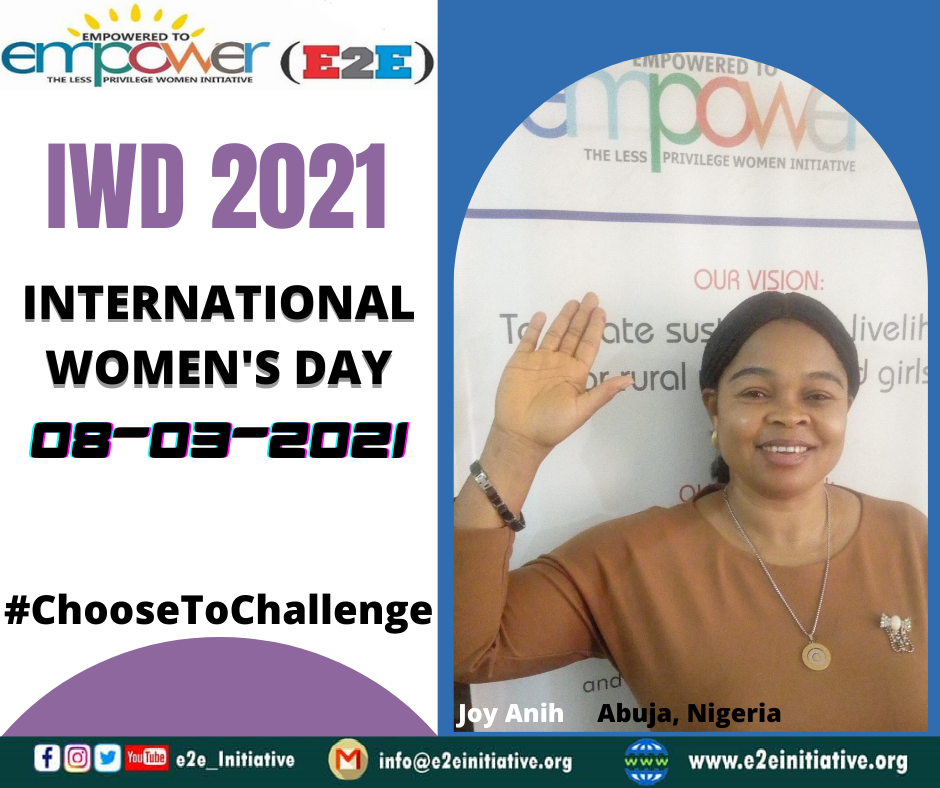 A challenged world is an alert world. Individually, we're responsible for our own thoughts and actions every day.
We can all choose to speak out against gender bias and inequality. equally celebrate women's achievements.
Collectively, we can help create an inclusive world. since from challenges come change
From E2E we choose to challenge poverty, inequality, child-marriage, gender based violence, gender mutilation.
[smartslider3 slider=4]
#IWD2021 #ChooseToChallenge #ChooseToChallenge #iChooseToChallenge
credits: https://www.internationalwomensday.com